A multi-disciplinary electronics and firmware engineering consultancy
INDUSTRIAL FILTRATION SYSTEM
Oil dispenser

Our client operates a cooking oil refinery, which has its own power station on site to supply heat and power to the plant. The generator runs 24/7 and requires its own maintenance team, even though much of the process is automated. It had been operating well for several years without anyone realising that airborne contaminants were entering the external lubricating oil tank. These eventually entered the sump, triggering a malfunction that caused £1m of damage.
An urgent upgrade of the filtration system was obviously required. But our client also saw this as an opportunity to increase the automation in order to reduce maintenance costs.
The generator's oil tank is outside the main building which makes it difficult to completely eliminate external contaminant entry. This project required existing Lustor technology to be adapted and automated. It was decided that the new filtration system would be built to draw lubricating oil from an external store, filter it and store it in a 500-litre local reservoir. We designed a PLC to control the operation from start to finish, and made sure it could be adapted for future upgrades/adaptations if any were needed.
Now – on operator command – the new system dispenses a fixed quantity of oil into the generator set. Once dispensing is complete, the unit replenishes itself from the external tank and then recirculates the oil in the reservoir for a fixed period of time. This ensures maximum filtration before it is later fed into the engine in measured amounts.
The efficiencies and time savings that have been achieved are considerable. Instead of the maintenance team having to check the machinery and oil levels throughout the process everything is now programmable and operated at the press of a button.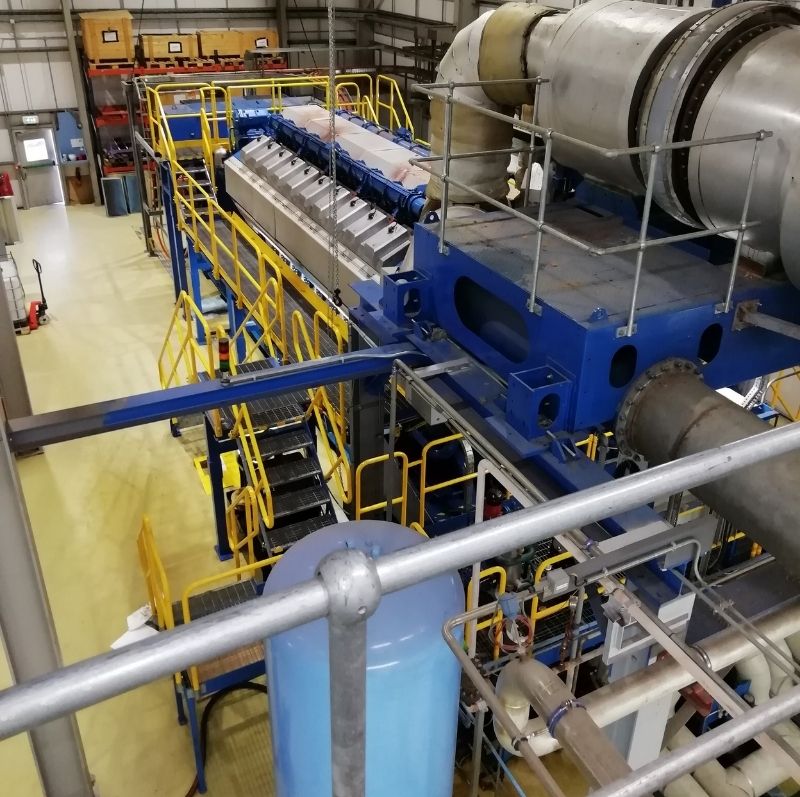 Industrial application using a PLC
Automatic replenishment and filtering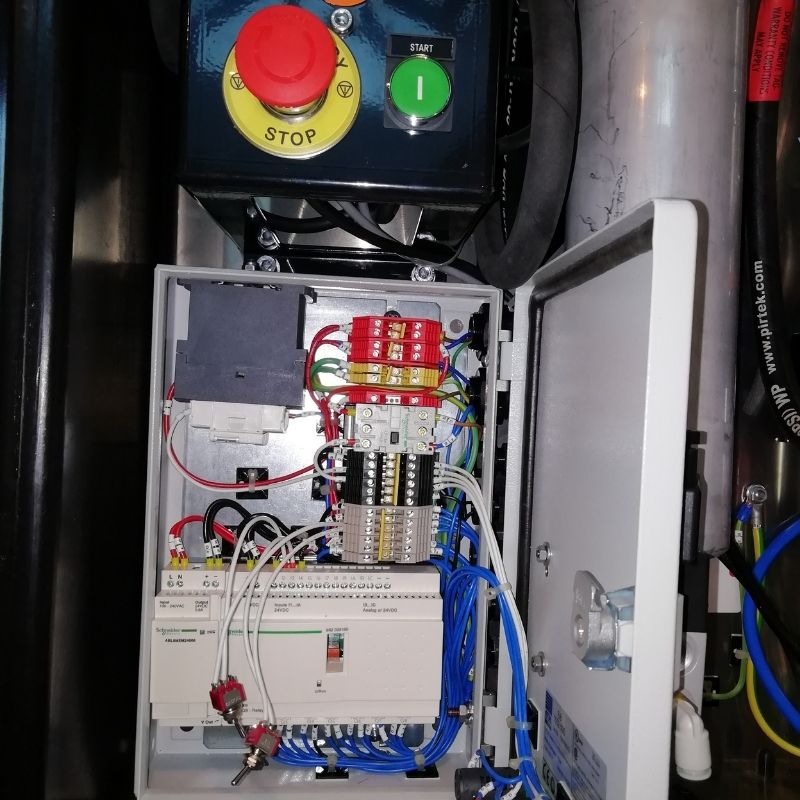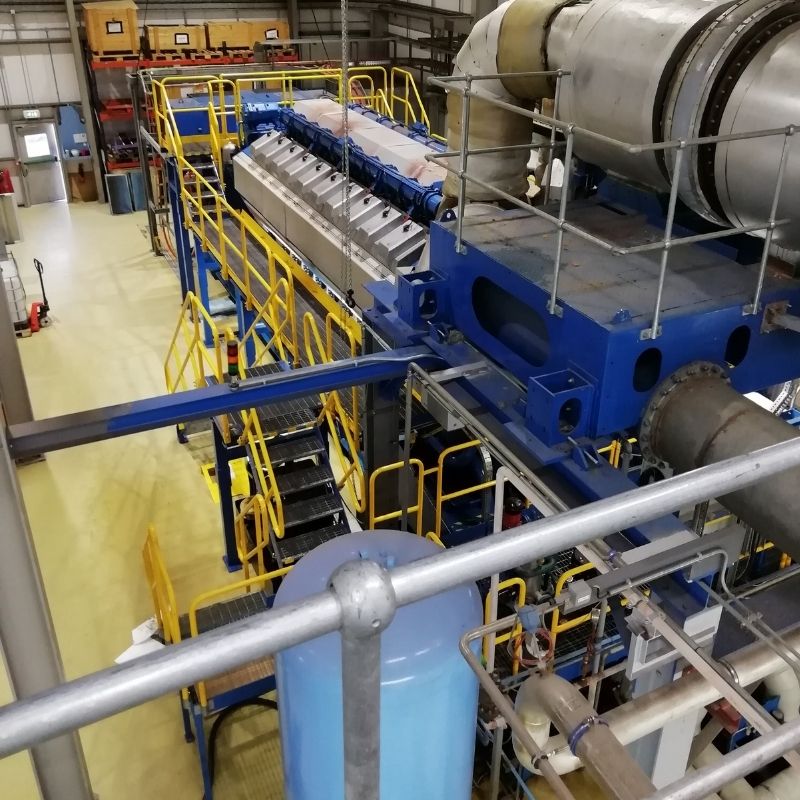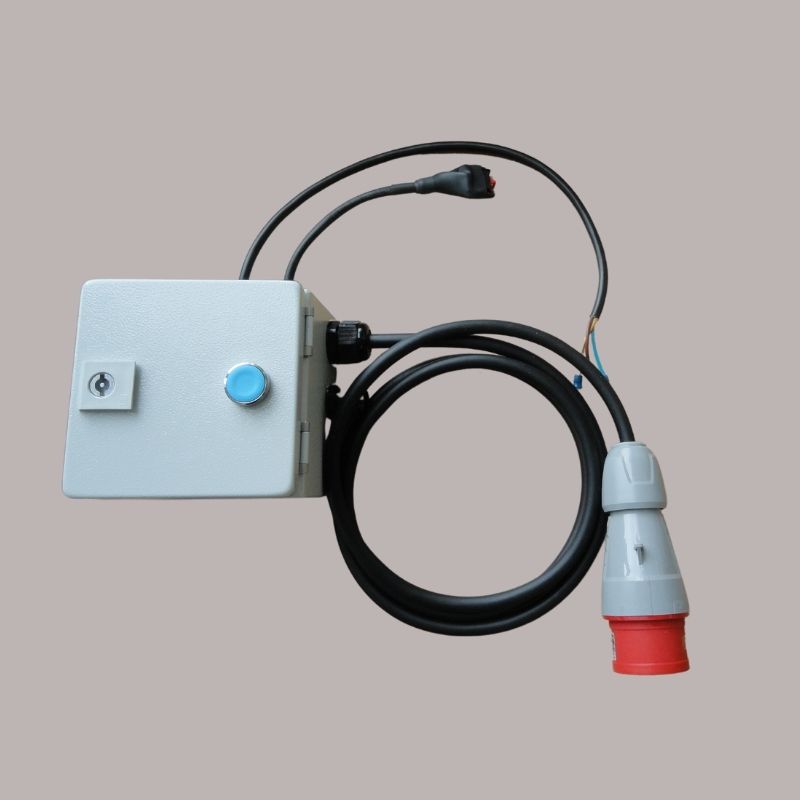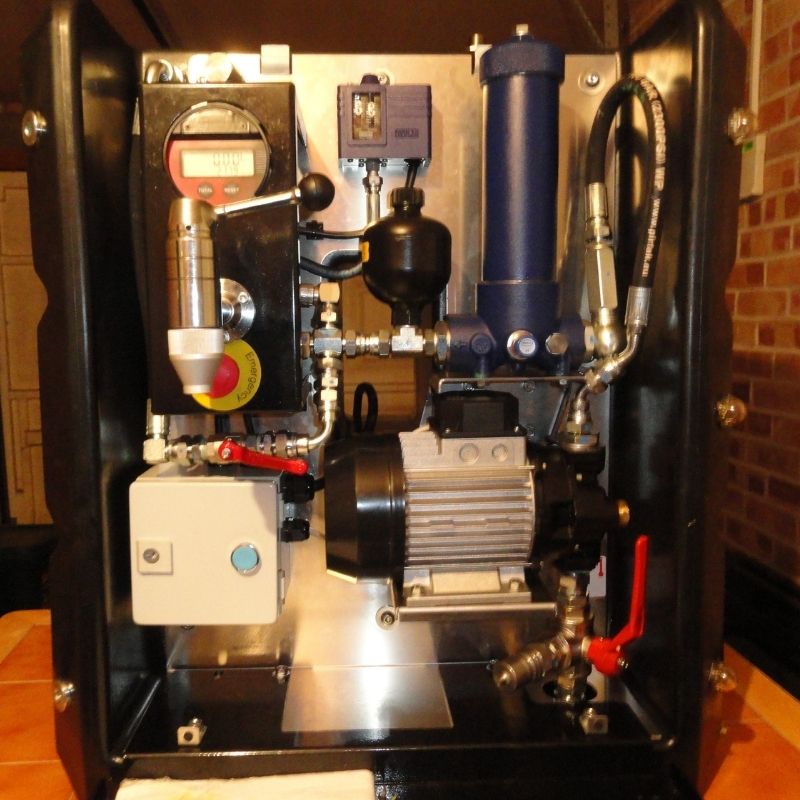 ADAPTING EXISTING TECHNOLOGY
While the existing Lustor system offered most of the required oil handling functionality, our new PLC, control interface and sensors provide the extra automation and plant efficiency needed to streamline all the processes.
Versatility
After a trial period, our client asked us to build an additional control panel, with start and stop buttons to be located at a different area of the machine. This was easily achieved because of flexibility within our original design.
Time and money
The new filtration system is saving our client time and money. Not only is it much more efficient and effective than the previous system, but operator supervision of the different processes has also been minimised.

Red Horizon Services Limited
Registered address:
The Elms, Lutton, Peterborough, PE8 5ND
Telephone:    + 44 7720 555 785
Email:  chris@red-horizon.co.uk
Office Hours:
Mon to Fri 08.30 to 18.00